Ballett am Rhein
Open Class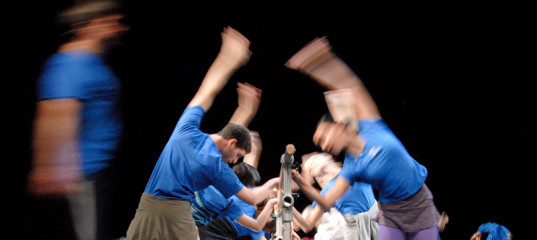 With Antoinette Laurent, Remus Şucheană and Martin Schläpfer, for professional dancers, teachers, students and advanced hobby dancers, every Saturday from 16:00 to 17:30 h in the Ballet House of Ballett am Rhein Düsseldorf Duisburg (large hall).
Last Open Class in season 2012/13 ist on July 20th 2013, the first Open Class after summer vacation (July 20th - September 3rd) on September 14th 2013.
No Open Class at these dates
February 8th 2014
June 21st 2014
Last Open Class in season 2013/14 ist on July 5th 2014.
Contact
BALLETTSCHULE IM BALLETTHAUS
Ballett am Rhein Düsseldorf Duisburg
Niederkasseler Kirchweg 36
40547 Düsseldorf
Phone ++49 (0)211.89 25340
E-Mail:
ballettschule@ballettamrhein.de