Young Audience
About us - Season 2012/2013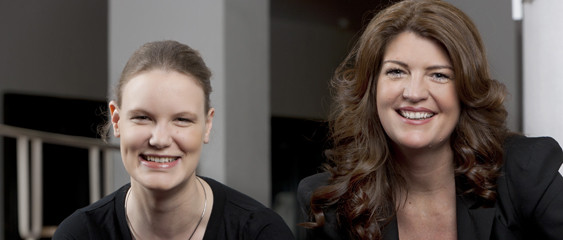 Six operas especially for a young public are scheduled for this season. "The Princess and the Pea" will have two local premières, both in Duisburg and in Düsseldorf, and with it that makes three fairy-tale operas on our major stages, the others being "Puss in Boots" (der Gestiefelte Kater) and "The Nightingale" (die Nachtigall). In "Arche Noah", the production of the Children's Chorus am Rhein, the public can actually join the cast on the big stage of Theater Duisburg. In the "Children's Magic Flute" (Zauberflöte für Kinder) and "Figaro's Wedding" (Figaros Hochzeit) also, the public is up close to the cast in the foyer performances.
Before the performances, the young spectators will already be given a chance to have a taste of the world of music theatre: more and more classes from more and more schools take the opportunities offered and learn more about opera and ballet. Not only the peeps behind the scenes and the workshops, but also teacher information and special projects with partner schools are available.
Our leisure offers for families immerse visitors with all their five senses into our pieces for young public. Parents are by no means left out of it: family conducted tours, family workshops and a full programme of patronage help to introduce opera to adults who may have missed out on it previously. Anyone feeling interested will have ample opportunity to take active part in open opera and ballet workshops, and anyone from sixteen up is cordially invited to join patronage and holiday projects and to sample our productions.
Whatever you choose to do – we wish you plenty of fun in discovering theatre!